Feel The Power of Adaptogens ☀️
Used in Ayurveda and traditional Chinese medicine for hundreds of years. Backed by modern science.
If you haven't been using adaptogens, you're missing out on some serious health benefits!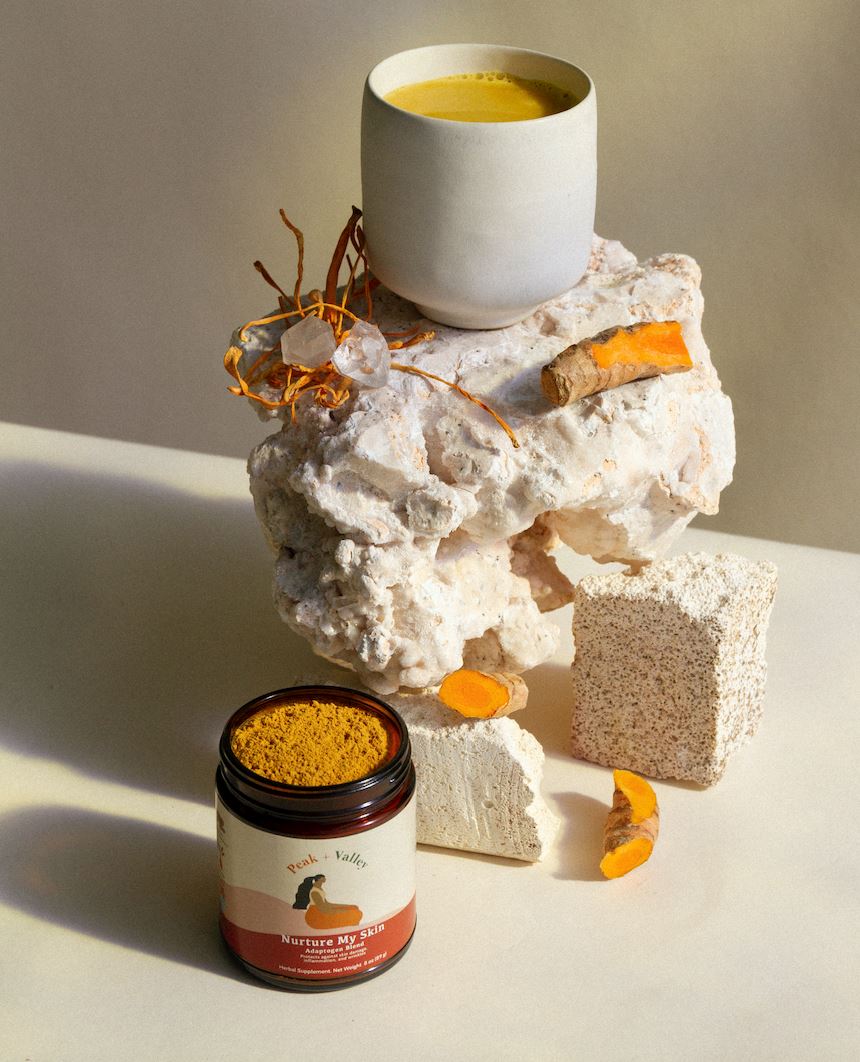 • Nurture My Skin •
ROSE HIPS:
Extremely high Vitamin C content protects against hyperpigmentation and wrinkles, and improves skin moisture and elasticity over time.
ASTRAGALUS:
Restores the natural balance of our skin by removing toxins, stimulating collagen production, reducing inflammation, improving blood circulation and regenerating skin cells.
TURMERIC:
Potently anti-inflammatory and shown in studies to soothe inflamed skin and improve acne, brightness and sun damage.
CORDYCEPS:
Decreases fatigue while protecting skin from UV radiation and DNA damage associated with it. Along with sunscreen, Cordyceps will give you a second line of defense!
IMPROVE MY SKIN FROM WITHIN →
• Balance My Stress •
ASHWAGHANDA:
In studies, Ashwagandha significantly lowered participants stress compared with placebo, likely due to its ability to lower cortisol. It also may act as a pain-reliever, preventing "ouch" signals from travelling through the nervous system.
REISHI:
Reishi is used to reduce stress, fight fatigue and depression, enhance immune function and improve sleep! As if that isn't enough reason to supplement with Reishi, it also has over 400 different nutrients & antioxidants.
ELEUTHERO ROOT:
By increasing circulation, Eleuthero helps improve mental functions such as memory and cognition. It also may enhance exercise capacity including endurance time and oxygen saturation during a workout.
CACAO POWDER:
There's a reason doctors say dark chocolate is good for you! Regular consumption of cocoa may reduce cortisol levels as well as catecholamines, also known as the "fight or flight" hormones.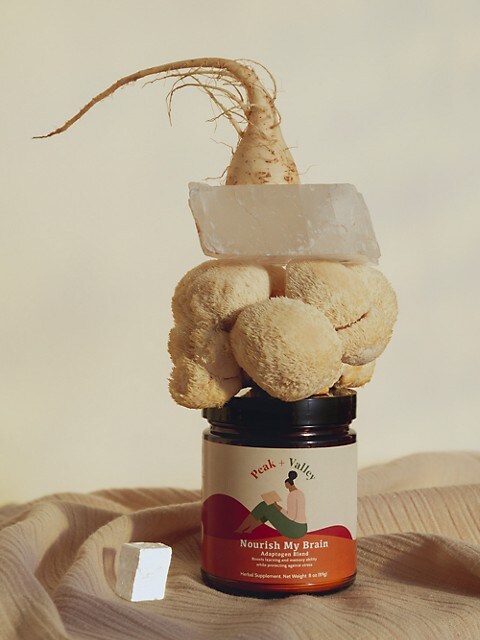 • Nourish My Brain •
LION'S MANE:
Lions mane contains neurotrophic properties which promote the growth and differentiation of neurons!
MACA ROOT:
Used for fatigue, enhancing memory, boosting energy and increasing stamina. It has a butterscotch-like taste, making this blend great to drink (or even sprinkle this on oatmeal and other treats to sneak in extra brain-boosting benefits!)
SNOW (TREMELLA) MUSHROOM:
Rich in Vitamin D which plays an important role in supporting mood and serotonin levels. It also helps prevent against oxidative stress.
ASHWAGANDHA:
Balances cortisol levels which in turn manages the body's stress response.
PEAK MY PERFORMANCE →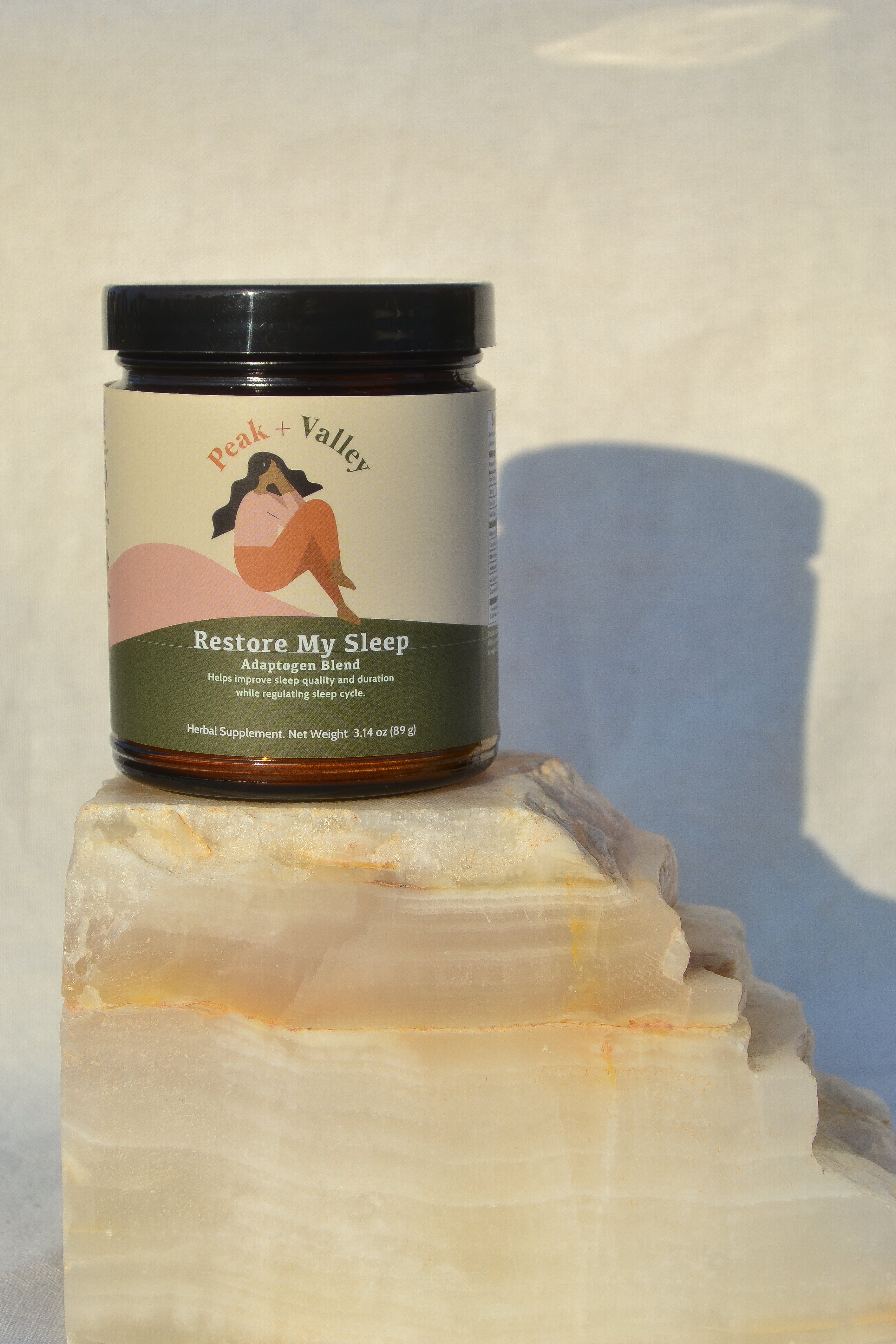 Restore My Sleep
SAFFRON:
In a randomized, double-blind study, saffron improved sleep quality ratings more than placebo and increased melatonin in the evening.
TART CHERRY:
Increases exogenous melatonin that increases sleep efficiency while helping to manage disturbed sleep.
CHAMOMILE:
Used for centuries as a mild sedative and to calm frazzled nerves.
ASHWAGANDHA:
Balances cortisol levels which in turn manages the body's stress response.
START GETTING SOME ZZZ's →